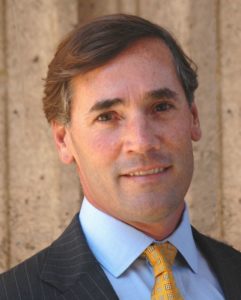 Chris Germain founded Piping Rock Partners in 2006, in tandem with the acquisition of a 58-unit garden-style apartment ​property in Southwest Ohio.  The name of our firm is derived from Piping Rock Park where Chris learned to baseball. Our name helps communicate our beliefs in the value of teamwork, practice, relationships, and trust.
Today, we still own and manage this 58-unit apartment property, and Piping Rock has  grown into a vertically integrated real estate investment, property management and asset management firm with a portfolio that includes the investment-grade retail and multifamily property above.
Chris has over 25 years of experience in real estate finance, banking, capital markets,  asset management and property management. Prior to establishing Piping Rock Partners, Chris was an Executive Director in the Structured Products Group at CIBC World Markets. At CIBC, Chris led transaction teams responsible for the origination and syndication of approximately $3.9 billion in domestic and cross-border tax and asset-based structured financings, including almost $1 billion in privately placed debt and equity for commercial real estate across numerous market cycles.
Previously, Chris was associated with Citigroup in the firm's Global Asset-Based Finance Group and the Global Aviation Group, based in New York and London. He is a full member of the Urban Land Institute, an Advisory Council Member of the National Multifamily Housing Council and a Champions Society member of the National Park Foundation. Chris is also a lifelong surfer and open water swimmer.  He  received a B.A. in History from the University of New Hampshire.