According to the Wall Street Journal, nationwide apartment rent growth is slowing at the fastest rate since the Great Financial Crisis. Yet Cincinnati doesn't seem to know this. In the Sunbelt, where many wagered on rent growth growing to the sky in perpetuity, the magnitude of the slowdown has taken many investors by surprise. According to the WSJ, many of these investors share similar circumstances:
"[they] took out large, floating rate loans to buy buildings where they thought they would be able to keep raising rents. They are facing a softer market, falling property values and interest rates that have roughly doubled from early last year."

https://www.wsj.com/articles/renters-are-about-to-get-the-upper-hand-f6387df4
This list of difficulties in the Sunbelt includes increasing property taxes and insurance costs on properties bought at the peak of the market with short term loan maturities that cannot be refinanced.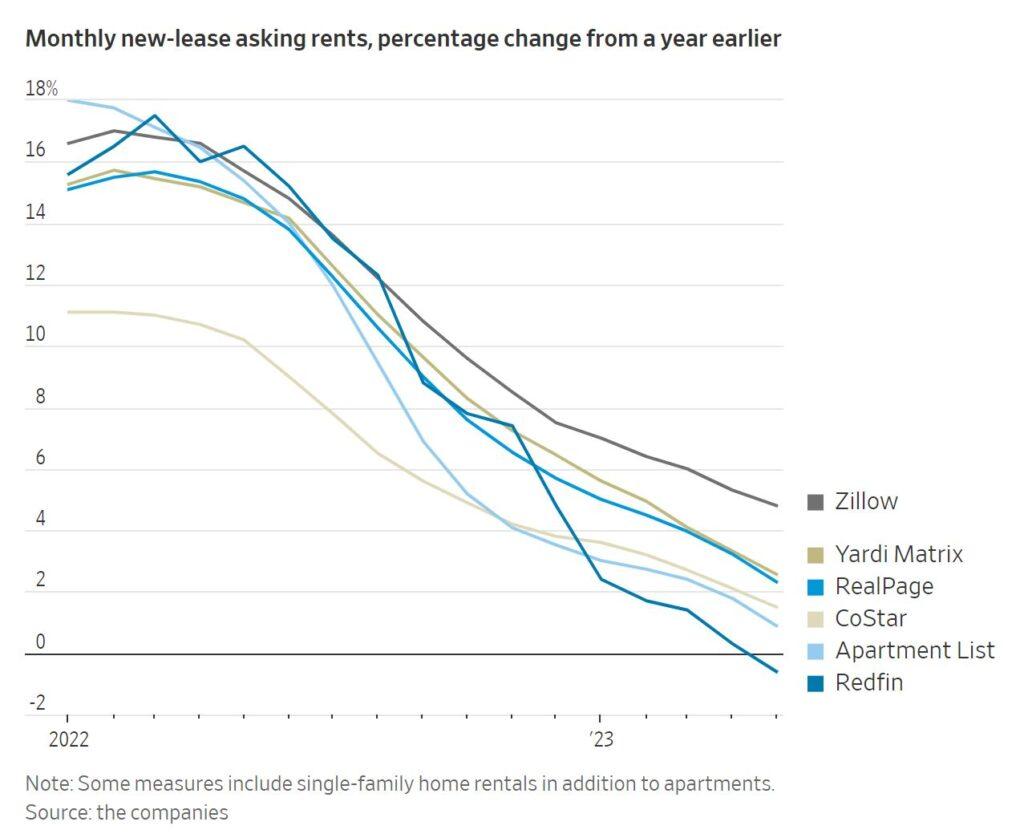 Meanwhile, in Cincinnati, apartment rents are not only still growing, they are growing at a faster rate than any other market in the country. Zillow reported that the Queen City saw rent growth of 7.9% as of May 2023, which would be the highest year-over-year rent growth of any market in the U.S. Behind Cincinnati were Boston, Providence, Kansas City and nearby Louisville, all of which rounded out the list of the top five fastest growing markets in the country behind the Queen City.
Zillow reported that annual rent growth generally remains the fastest in both the Midwest and Northeast. San Diego was the only city outside of these two regions in the top 10, with 6.2% year-over-year rent growth. Rents in Cincinnati remain 50% below rent levels found in Boston, San Diego, New York, San Francisco and San Jose, yet the city offers great walkability and an authentic live/work/eat/play environment. Accordingly, Cincinnati's relative affordability combined with comparable if not superlative urban amenities may be contributing to this market leading demand.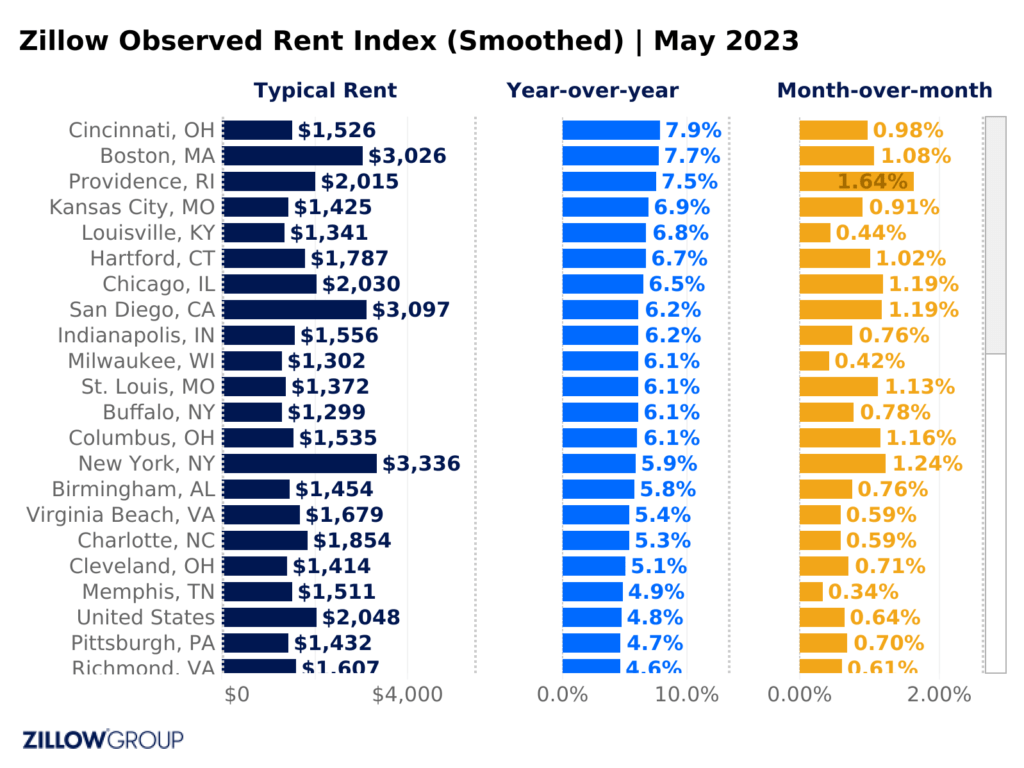 The weakest year-over-year rent growth can mostly be found in Sunbelt markets, and this is exacerbating problems for syndicators and investors who bought in Sunbelt markets at the market peak. On a year-over-year basis, rents are down 1.4% in Las Vegas, and rents have only increased .4% in Phoenix, .8% in Austin, and 1.5% in Salt Lake City. Other very slow growers, on an annual basis, San Francisco (1.7%) and Seattle (2.0%), both of which are still attempting to recover from the effects of tech industry layoffs and the shift to remote work.
The most expensive rental market in the country is San Jose, where typical monthly rent is $3,355, followed by New York ($3,336), San Francisco ($3,151), San Diego ($3,097), and Boston ($3,026).